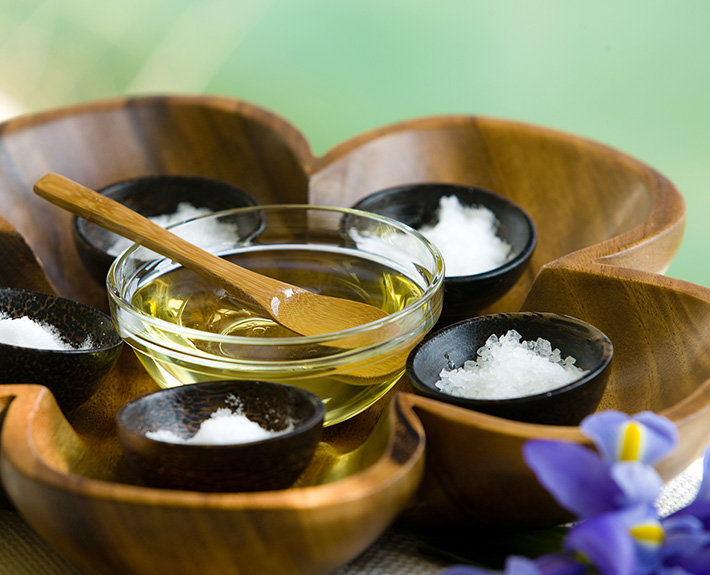 Location: Maldives
Year: 2010- 2012
Client: Unviersal Resorts
Management: Per Aquum
Spa Concept
The Universal Resorts Spas' core concept centres on a delicate blend of tradition, simplicity and nature. The objective of this is to immerse guests with an authentic, time-honoured and yet contemporary Maldivian experience. Each spa offered a distinct experience. The ingredients used in all the Signature treatments and Rituals are pure and freshly derived from nature and indigenous to the Maldives, thereby enhancing and promoting a quality and definitive atoll experience. A selection of those natural indigenous ingredients is produced by Maldivian island communities which are supported by Per AQUUM and Universal Resorts' Corporate Social Responsibility Programme.
Work Scope
Design of a new menu and new signature rituals, Re-design of the guest journey and supportive operations documentation, Training services.
Facilities
The Spa has been designed as an intimate and personal space, creating the perfect place to relax, to let go, to find inner peace and calm.
• Four Private Spa suites for couple treatments
• All suites with two changing rooms, toilet and steam bath
• All suites with outdoor relaxation area: rainfall shower, bath tub in a tropical garden
• Manicure and pedicure suite
• Spa Boutique
• Reception and lounge
• Garden relaxation sala
• Air-conditioned Yoga pavilion
Signature Treatment
The Signature Rituals are designed with the creative use of coconut in its most diverse forms: coconut virgin oil and coconut nectar, coconut milk and water, coconut fresh and dried meat, coconut husks and coconut wooden tools! The journey in the Spa at Baros offers the comforting and lavish sensation of the rich Coconut Nectar.
Awards
Baros Maldives, the small luxury resort emphasising the essence of the Maldives, has won two top places in the 2010 World Travel Awards: The Indian Ocean's Leading Hotel and, for the second time, as The Indian Ocean's Leading Villa.
Top 10 Hotels for Romance in Asia: Ranked 1st
Top 25 Hotels in the Maldives: Ranked 1st
Top 25 Luxury Hotels in the Maldives: Ranked 1st
Travellers' Choice 2013(by Tripadvisor)